Railroading Heritage of Midwestern America (RRHMA), a 501(c)3 nonprofit, is proud to announce the scheduled delivery of three famous locomotives, recently deaccessioned from Union Pacific (NYSE: UNP) in 2021, to the RRHMA shop facility in Silvis, IL. The delivery train is scheduled to depart Cheyenne, WY on November 11th, arriving in Silvis on November 19th. Once the equipment arrives in Silvis, a dedication ceremony and fundraiser benefit are scheduled, which will be announced through the RRHMA website and social channels.
Included in this generous donation from UP are the Challenger UP 3985, Centennial UP 6936, and Sante Fe-type UP 5511. These locomotives represent what is the largest-ever donation of motive power and rolling stock from Union Pacific, and will be the cornerstone of RRHMA's historical and educational initiatives for years to come.
RRHMA Chairman Steve Sandberg: "Working alongside our partners at Union Pacific to accomplish this ambitious donation project has been a true labor of love. We're excited to bring these classic locomotives to our shop, where we can get to work over the winter. I'm grateful to the entire team at UP for their leadership and generosity."
RRHMA General Manager Erik Hoofnagle: "This restoration project is very dear to all of us, and it'll bring a renewed sense of purpose to our century-old facility in Silvis. Our team can't wait to get their hands dirty as we bring these locomotives back to life"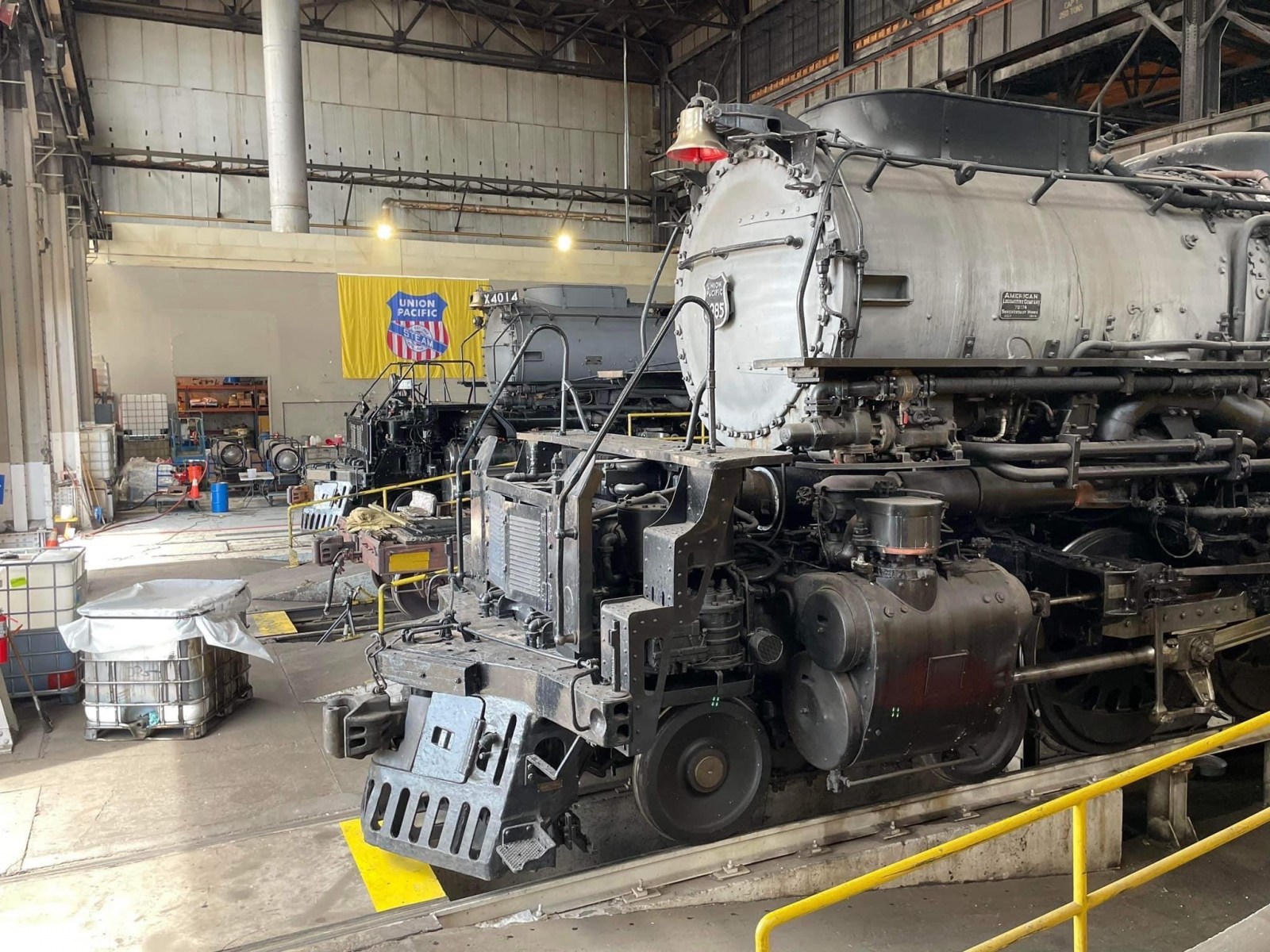 The RRHMA shop facility in Silvis, IL occupies the more than century-old maintenance and overhaul complex originally built by the Rock Island Railroad. The 90+ acre campus allows RRHMA to restore equipment such as this donation from Union Pacific, as well as carry out its core mission through community events, educational programs, and hands-on historical demonstrations.
RRHMA is a 501(c)3 nonprofit dedicated to the preservation and interpretation of rail history in the Midwest and beyond. To learn more about this, and other RRHMA projects, visit our website at rrhma.com