Planning on the Rock Island Railroad shops and yard at Silvis, IL, commenced in 1902.  Actual construction on the facility was begun on May 1, 1903.  The initial land purchase for the 45-stall roundhouse and turntable, locomotive erecting shop, support facilities (office building, power house, water treatment plant, storehouse) and the east and west yards amounted to 900 acres located between the Rock Island's mainline to the south and the CB&Q's Rock Island, IL, branch to the north.
The shop and facility served the Rock Island until it's shutdown and liquidation in 1980.  The Silvis shops became the gathering place for dozens of obsolete and out-of-service locomotives such as E units, F units, 1st and 2nd generation Geeps, Alco C415s, GE U33Cs and SD40-2s after shutdown, just to mention a few models.  This locomotive shop kept the Rock Island fleet of varied and often orphaned, diesel locomotives from minority builders such as Lima, Davenport, Baldwin, EMD TAs and LWT-12s, an EMD repowered Alco DL109 and FM operating along with more conventional power produced by EMD and GE.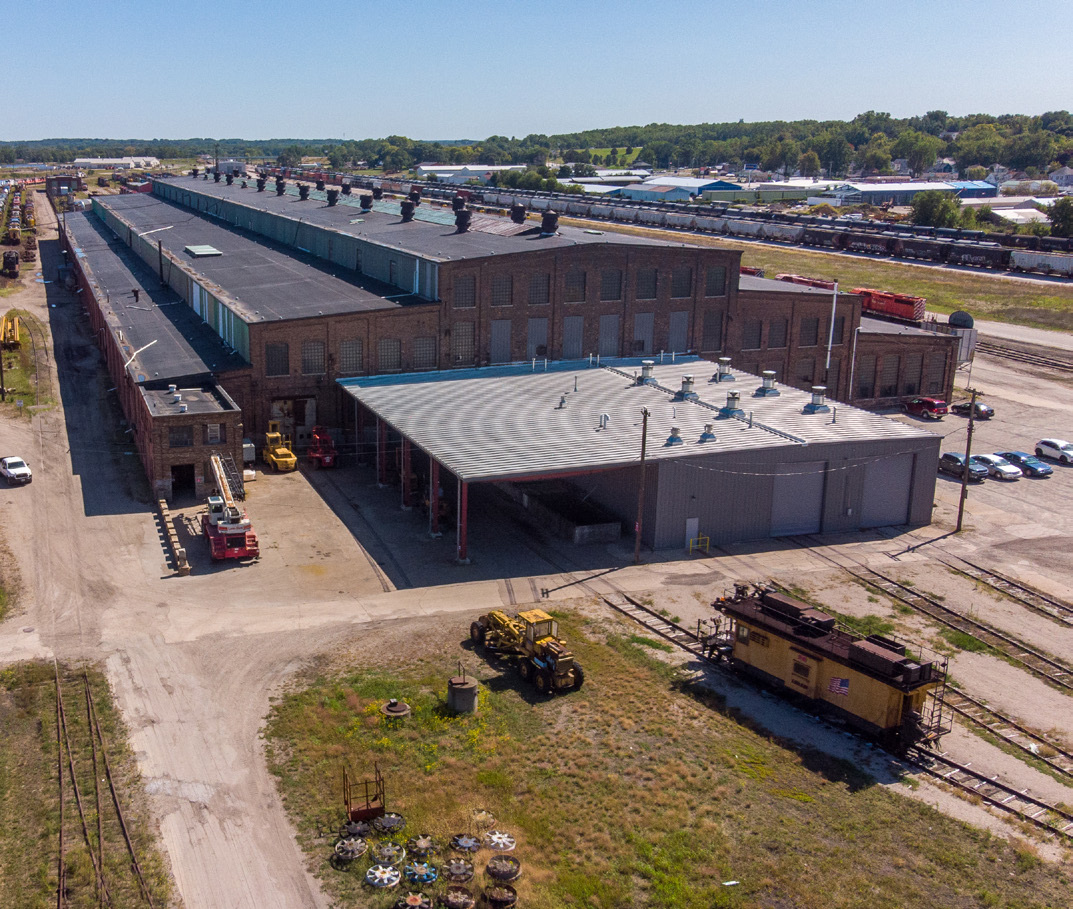 Locomotive rebuilder Chrome Crankshaft, later Chrome Locomotive, occupied the locomotive shop in 1981.  Chrome operated the facility until National Railway Equipment assumed control.
The sale of the property included the existing buildings and approximately 11.40 miles of track on nearly 90 acres of land.
This monumental acquisition signals an exciting new chapter in RRHMA's history!  Through future contributions from partners, as well as members like you, will position the organization and its center of operations in Silvis as the premiere facility to carry on our mission of historic rail preservation, passenger rail interpretation, and steam railroading, for decades to come.
We'd love for you to be a part of this journey- join RRHMA today and enjoy member perks and exclusive benefits! 
Note:
We know the excitement the news about the Silvis Shops transforming into a Non-Profit train oriented center invokes. Currently, Silvis is still an active NRE facility and has not yet been made ready for the public. We ask that you kindly respect the boundaries of the property and refrain from trespassing.